Valtec company, official distributor in CEE of auto and industrial Repsol lubricants, aims to maximize their focus on each distribution channel, as part of a new strategy designed to generate solid long-term development and growth.
As the lubricant industry becomes more and more competitive, while the replacement interval and consumption are optimized daily, we must identify the best ways to reach our customers, where we can maximize the quality of our products, the brand value and its history. We have analyzed various market approaches in many countries in Central and Eastern Europe, and given our current distribution model in Romania, we have concluded that a greater focus on our distribution channel is the best choice for us.
First of all, this approach shows us our long term commitment to Repsol's success through Valtec, as well as our confidence in the success of our partners, building a more efficient and effective local supply chain. This is the reason for which we consider that focusing on the distribution channel brings more value to all our customers and partners, because the availability and access to our product range will increase. The final consumer will easily have access to our products, while our official partners will have the possibility to deliver a quality service and real added value, focusing on the most performant channel. All of this with our support and involvement.
We will continue to manage our Heavy-Duty and Industrial product range, where we have a specialized team, as for the Auto (Passenger Car) range we will offer all our trust to our exclusive partner – Materom Group. This collaboration gives us the possibility to access this auto parts distributors channel, and we firmly believe that it will bring growth to Romania, by keeping the exclusive accent on this segment and maximizing their main benefits: a wide range of products and fast delivery for smaller orders. Our teams will collaborate tightly so we can offer the best solutions, deals and services for the Repsol clients, the Materom Auto product range.
We have already started this partnership, and with the necessary support from our side, and the involvement of our partners, this process should be finished by the end of the year, while we are already giving the possibility to access the products and promotions that we are re-launching together with Materom Group.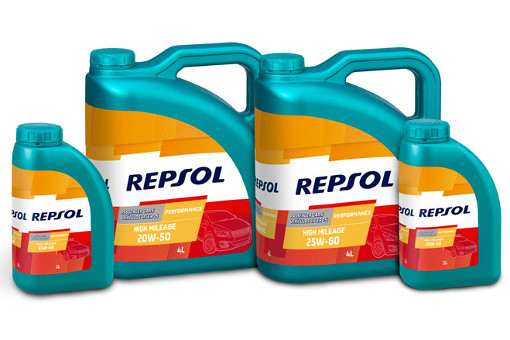 Romania is the largest and most dynamic market in the region, and we believe it has high potential for growth. The industrial segment is well developed and continues to develop, the transport fleets are modern, and the truck fleet reaches a large number, while the passenger vehicles market continues to grow. We want to be present in this last segment, to support the development and grow along with the market, which is why we want to have the best strategy that will lead us there and we are convinced that the Materom Group partnership is the right solution.
Valtec Premium Lubricants – auto and industrial lubricant distributor in Central and Eastern Europe for over 23 years, representing successful and experienced international brands, official distributor for Repsol Lubricants in 17 countries in CEE.
Materom Group – a dynamic family business with over 22 years of experience. Among the top 3 auto parts distributor companies with a 100% Romanian capital.
Materom Group is comprised of the dealerships: Maercedes-Benz, Opel, Skoda, Dacia, Renault, and Nissan. Materom is a member of the Nexus Automotive International alliance since 2015 and it promotes the NexusAuto service concept in Romania.
Materom Group business segments:
NEW AUTO PARTS
DISMANTLED AUTO PARTS
AUTO DEALERSHIPS