MATEROM is one of the main auto parts importers and distributors in Romania. A Romanian family business, which for over 23 years focuses on developing a business in the automotive industry.
Our motto is: QUALITY RELATIONSHIPS, SUCCESSFUL BUSINESS!
1998-2000
The MATEROM company was established in 1998, its main activity being the car parts trade from dismantling. On December 1st 2000, the new car parts store opens, and the company strengthens its position on the local market.
1
2005-2006
Materom becomes a distributor of all genuine auto parts brands and regional warehouses are being opened in Brasov and Timisoara. A new warehouse and social headquarters is being built in Targu Mures. The first catalogue to identify auto parts is being launched and SAP ERP 4.7 information system is being implemented.
3
The MATEROM Story
MATEROM is a business that begun 23 years ago.
During a time when private enterprise had little chance, the Baciu family (Matei and Rodica) worked with enthusiasm and dedication. They worked hard, they learned from their mistakes, they strived for perfection, but most importantly… they continued by saying: "with faith that it is possible, and that we will succeed".
2007-2008
Opening the branches in Iasi and Bucharest. The ISO 9001:2001 certification for quality management is obtained. The turnover increased significantly, along with development of the inventory. The distribution route expands and the Materom fleet grows.
4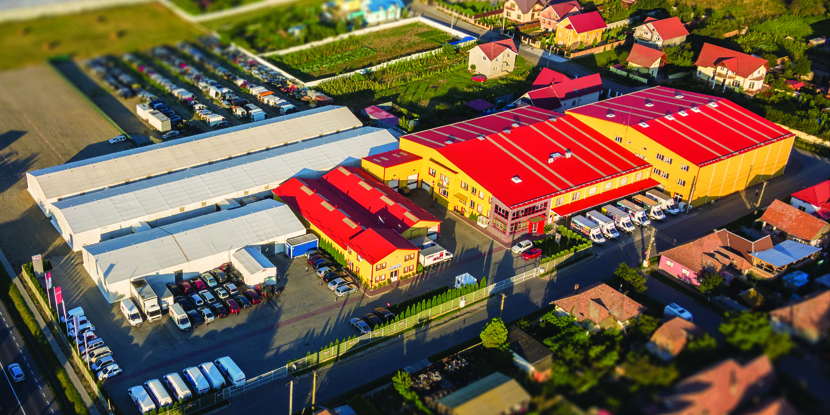 2018-2020
In 2019 we acquire the dealerships of Dacia, Renault, Nissan in Targu Mures, the Opel Dealership in Brasov and the Skoda dealership in Bistrita. The Materom Logistics Center in Targu Mures is completed and put into use.
7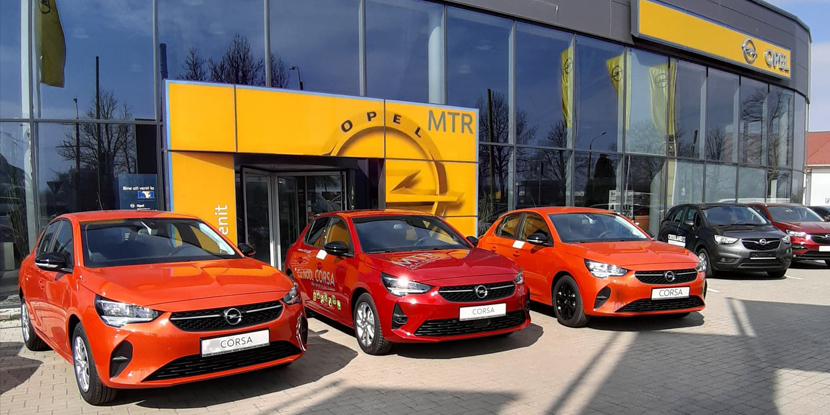 2001-2004
The sale of car parts from dismantling increased significantly, due to a varied offer and good availability of goods from the Materom stock, which nou counts over 25.000 unique items. The warehouse with auto parts from dismantling is being built, with a surface area of 700 square meters.
2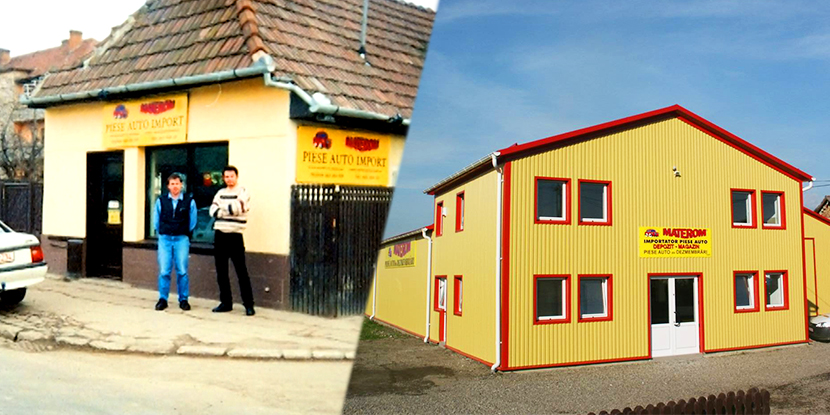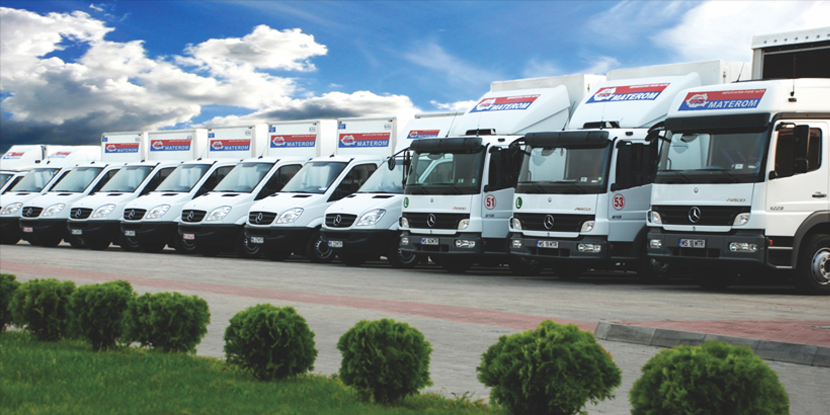 2010-2014
Since 2010, the OE and AM auto parts has grown, and the relationships with the aftermarket auto parts producers is developed. The number of regional warehouses reaches 19, and the Materom fleet exceeds 100 vehicles. The SAP Warehouse Management (WM), SAP CRM and PPM systems are implemented. The authorized Mercedes Benz repair and auto parts distribution center opens in Bistrita.
5
2015-2017
Materom becomes a member of Nexus Automotive International and implements the NexusAuto service concept in Romania. The Ingricop company, a Skoda dealer and authorized repair center for VW and Seat is acquired in Targu Mures. The new Logistics Center is being built in Targu Mures.
6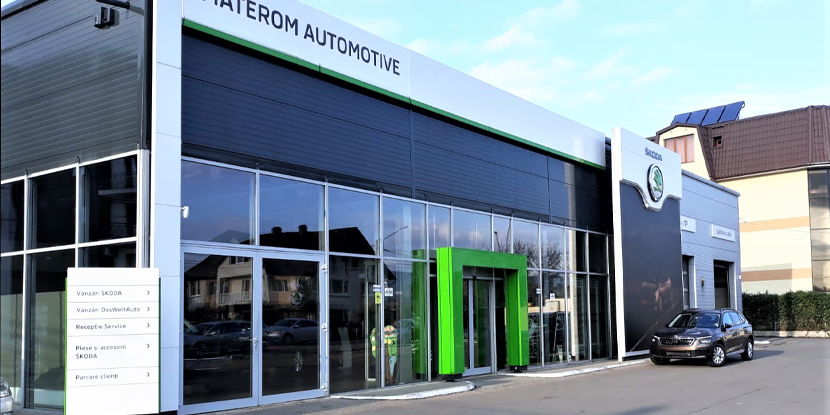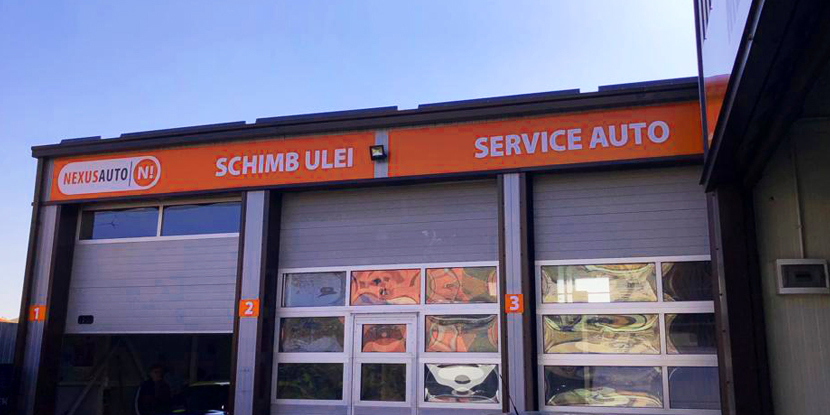 2020-2022
In 2021, the VolksWagen dealership in Sibiu will be acquired, which now becomes MATEROM Autohaus VW. The first online edition of Materom Client Days is also taking place, and a new warehouse is opening in Deva, in Hunedoara County.
8