The visit of the Minister of Economy, Entrepreneurship and Tourism, Radu Ștefan Oprea, to the Logistic Center, on the occasion of the press conference in Târgu Mureș in which he participated, was a source of pride for the entire Materom family.
The importance of the logistics sector and the essential role that companies have in promoting trade were discussed in the press conference, an event attended by all the local press.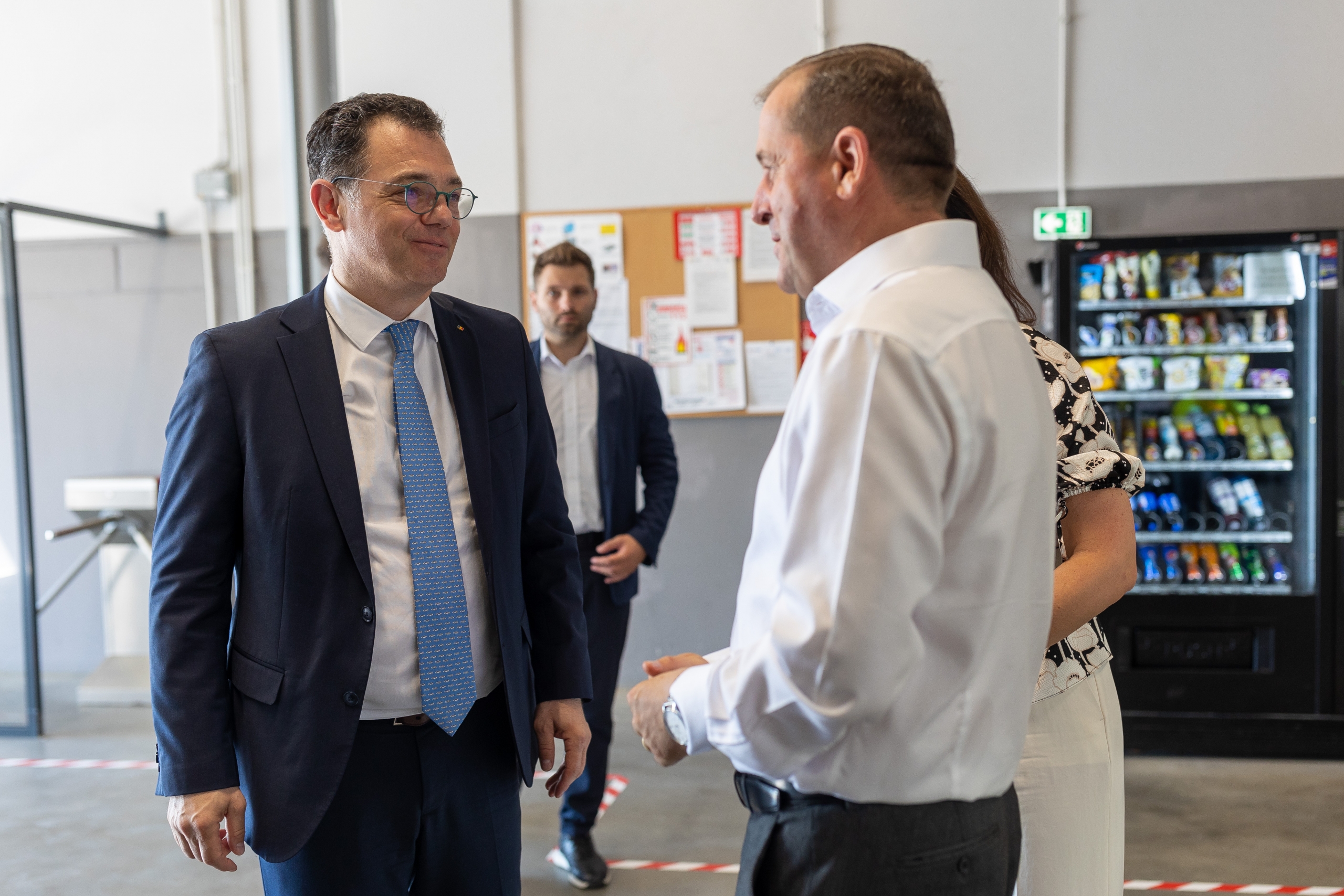 The minister was welcomed by the founders of our company, followed by the presentation of the warehouse in Târgu Mureș. He was pleasantly impressed by the promptness we show every day but also by our success during the 25 years of activity.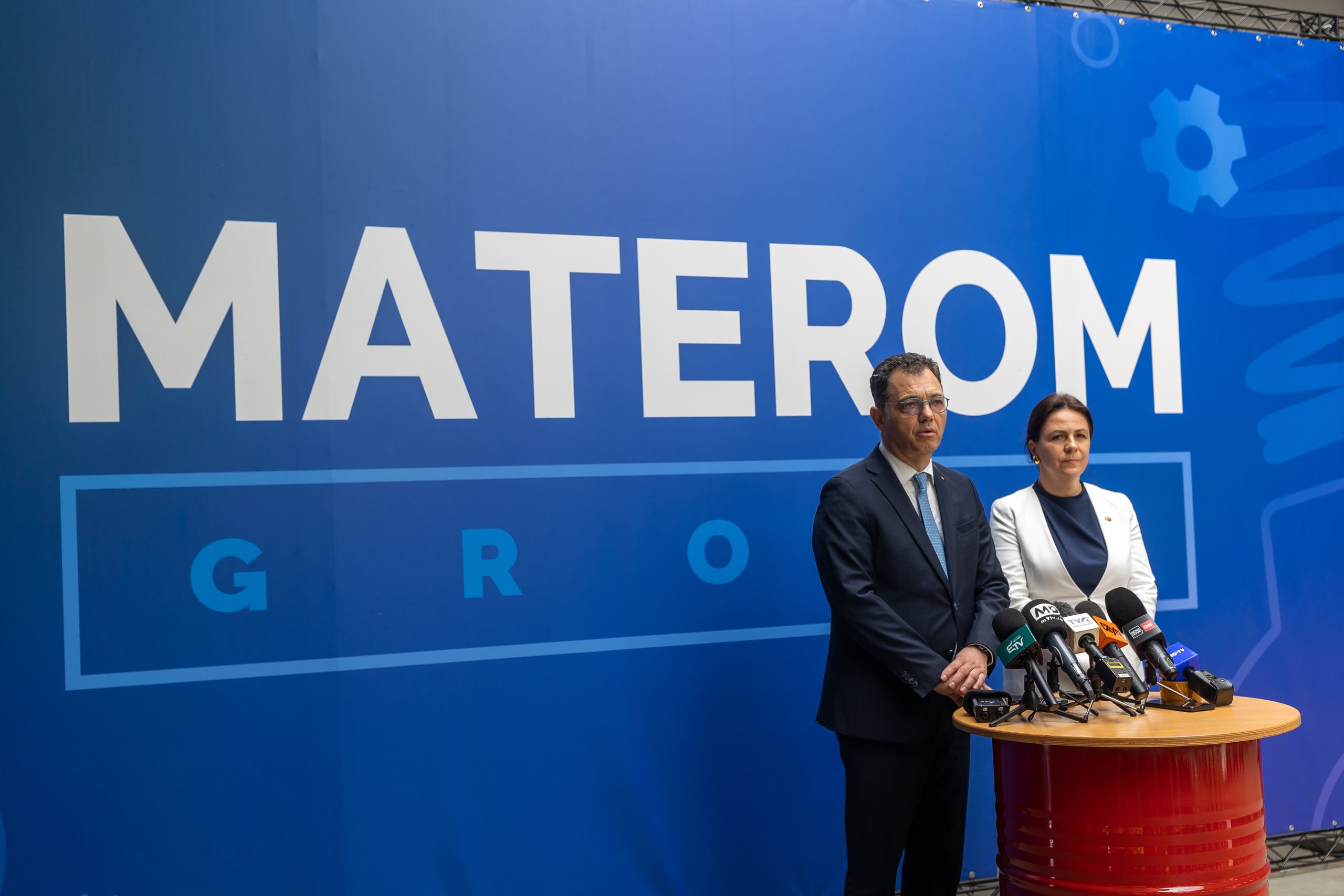 The congratulations from Mr. Radu Ștefan Oprea to the entrepreneurs who managed to achieve important results in the Romanian economy, make us feel honored that we are among them.