Opel Dealer
Present on the Brașov market since the year 2000, we became part of the Materom group in 2019. Our 20 year experience enable us to deliver quality services to our clients, both in auto sales, as well as in auto service, paintshop-tinware or original parts.
A team of specialists that focuses on quality, so that the client will be satisfied of their choice.
Opel MTR
You may find us in Brașov, 49 A Hărmanului Street. You may call us:
Auto sales: 0746-268-295, 0746-268-289, 0745-752-439
Auto service: 0747-299-935
Tinware-paintshop: 0747-299-938
ITP: 0790-302-269
For more information, go to www.opelmtr.ro
Auto sales
In the 1200 square meter auto showroom, one may find the new Opel models, as well as cars and commercial vehicles. Our team of consultants offers clients all the information they need for an inspired choice, from models and options, to finance solutions.
Opel and multibrand authorized service
Three spacious RAR authorized services offer complete auto maintenance and repair services, both for Opel as well as for other brands.
Original Opel parts / aftermarket
Opel original parts and accessories are always the best choice: they are subjected to complete working and safety tests, they match perfectly and may be replaced rapidly due to their high degree of availability. Aftermarket or other brands auto parts are also available.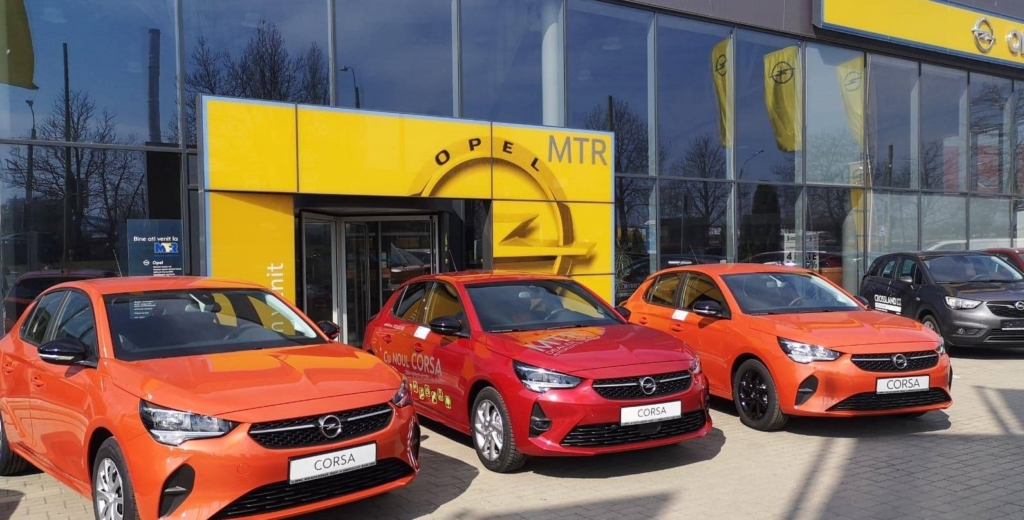 Original accessories
Opel original accessories, perfect for any Opel model, from categories such as Infotainment, comfort, safety, style, wheels or transport accessories.
Paintshop-tinware
A 1700 square meter hall for tinware and paintshop with the latest equipment that delivers complete services and uses materials and consumables that have been approved by the brands in the portfolio. Our team of specialists repair both major and minor damages, keeping a high quality standard.
ITP station
The ITP station is RAR authorized and delivers the periodic technical checkup, rapidly and efficiently.